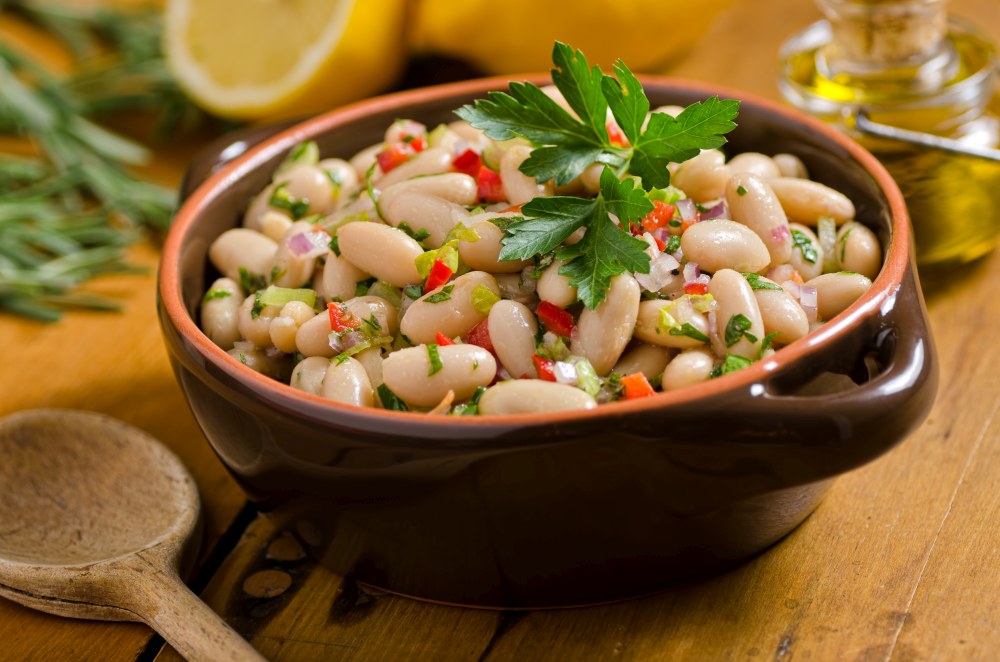 Serves 6
Ingredients:
3 tablespoons olive oil
2 medium onions, halved lengthwise and cut lengthwise into thin slices ( 2 1/2 cups)
1 large garlic clove, finely chopped
2 large red bell peppers, cut lengthwise into 1/8-inch-wide strips (4 cups)
2 teaspoons finely chopped fresh jalapeno chile, including seeds, or to taste
1 teaspoon salt
1/4 teaspoon black pepper
3/4 cup water
1 pound rotini (corkscrew pasta)
1 (16-to 19-ounce)can white beans such as Great Northern or cannellini, drained and rinsed
2 ounces finely grated Parmigiano-Reggiano (1 cup)
1/2 cup finely chopped fresh, flat-leaf parsley
Preparation: Heat 2 tablespoons oil in a 12-inch heavy skillet over moderately high heat until hot but not smoking, then saute onions, stirring occasionally, until golden, about 10 minutes. Add garlic and saute, stirring, 1 minute, then transfer onions to a bowl.
Add remaining tablespoon oil to skillet and saute bell peppers, chile, salt, and pepper, stirring occasionally, until bell peppers are tender, about 8 minutes. Add onions and water and bring to a boil, scraping up brown bits from bottom of skillet, then remove from heat.
While peppers are sauteing, cook pasta in a 6- to 8-quart pot of boiling, salted water, stirring occasionally, until al dente. Reserve 3/4 cup cooking water, then drain pasta well in a colander and return to pot. Add onion mixture, reserved cooking water, beans, half of cheese, and half of parsley and toss well.
Serve sprinkled with remaining cheese and parsley.
Notes: Cavatappi (ridged corkscrew pasta) may be substituted for the rotini