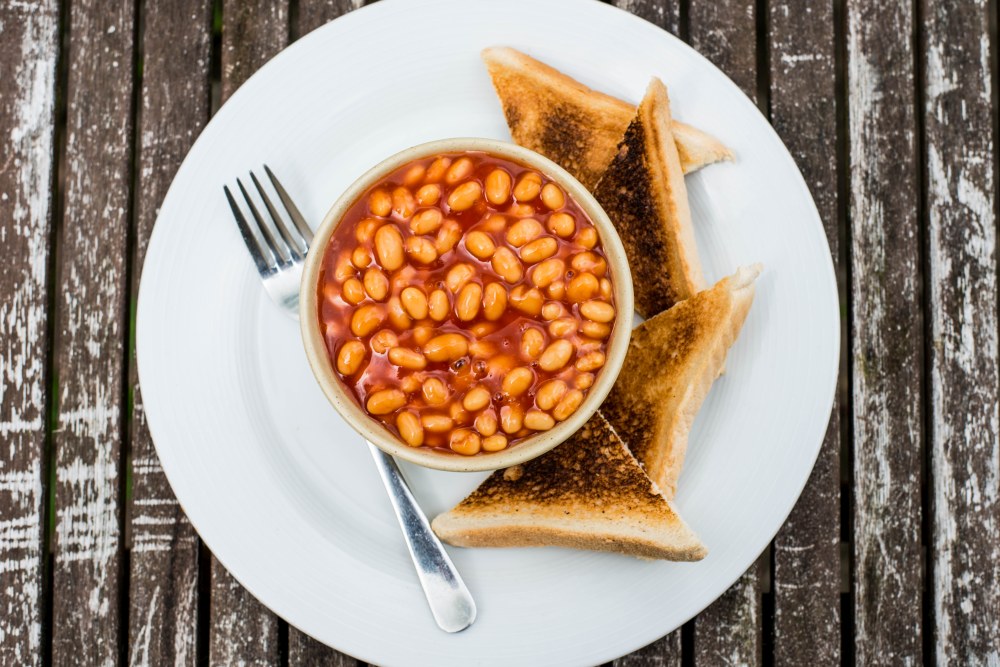 There are lots of easy ways to add beans to your meals to reap the healthy benefits
Mix Beans Into Breakfast – The English eat beans on toast, and beans are an everyday staple for breakfast. Eggs, black beans, guacamole and salsa also make for a great combo for a savory morning.
Put Them In Pasta: Try adding white beans to pesto pasta or to your tomato sauce.
Stir Them Into Soup: Beans are a great addition to any soup from chicken noodle to chili! Just add your favorite type of bean to your next batch.
Spread Them Onto Sandwiches: Make homemade bean dip or hummus and substitute for mayo. Dip your veggies into the bean dip for an additional use!
Toss Them In Your Salads: Try topping your salad with different beans like black, kidney or edamame. You can also make a blended white bean dressing!
Bake Them In Dessert: Substitute flour with a can of pureed black beans in brownies. Also try different bean flours to add to any of your favorite baked goods.
Tuck Beans into Pitas: Tuck them into whole-grain tortillas or pita bread.
Sautee Them: Toss beans into sautéed veggies or mix them with cooked greens and garlic.